Kirstie Bingham is an freelance writer currently living in Salem, Oregon.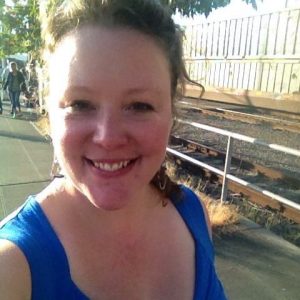 Born in the Rumford, Maine, in Lakes Region, Kirstie grew up in the Pacific Northwest on Bainbridge Island, a ferryboat ride across the water from Seattle. After years working as a project manager for Nordstrom and Microsoft she moved to New York to be an actor after years of semi-professional and professional work in musical theatre in Seattle. She performed in the New York area Off-Off-Broadway and on national tours as well as appearing in the feature film Mona Lisa Smile with Julia Roberts.
After she recovered from being an actor, Kirstie spent 5 years in Los Angeles as a script supervisor working on a number of films and TV shows, including 90210 for CW/CBS/Paramount, Big Shots for ABC and Head Case for Stars. She escaped Los Angeles and moved to the United Kingdom from the beginning of 2010 until the end of 2012.
She currently is based in Salem, Oregon in the United States. Through her mother, a native of Reposaari, Finland, she holds dual U.S. and Finnish citizenship and is eligible to work in the United States and the European Union